How to Monetize your Airbnb
COVID-19 has hit everyone hard. Since the Coronavirus truly took hold of the global travel industry in early March, vacation rental owners and managers have struggled to stay afloat. The unprecedented deluge of cancellations and refund requests came out of the blue and left us speechless. Many rental owners been left to employ their cash reserves and get creative in terms of getting 'heads in beds'.
With COVID-19 bringing the travel industry to an immediate and grinding halt, the dynamics of demand have changed so much that the concept of "short-term" rentals doesn't seem to fit anymore. Hosts have had to rethink their strategies and figure out how to earn income off of empty short-term rental units during the pandemic. Therefore, places that built itself on 4-night stays are now catering to a longer-term crowd.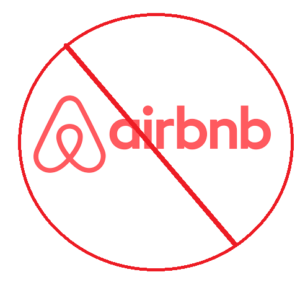 Mid-Term Stays: The New Face of Homesharing giants like Airbnb Rentals
Playing the long game and convert to medium-long term housing is a good way to garner some steady income for a period of time. Airbnb recently did some major changes in its tone and positioning and started to push longer term rentals. They implemented new tools, alerts, and onboarding flow to help hosts open up their listings to long-term guests. There is a new homepage advertising: Monthly Stays for guests & Online Experiences. Their advertising is now mostly focused on how the platform has been essential for an entirely new demographic of guests ranging from medical workers to students and remote workers. All in all, Airbnb is clearly pushing hosts and guests towards long-term stays.

The data shows that guests are booking for both the immediate future and 3+ months down the line. Moreover, COVID-19 recovery in Asian markets is largely being driven by long-term stays. Therefore, we encourage all vacation rental owners to consider embarking on a month-to-month or longer-term lease in order to evaluate the long-term effects of COVID on your local market.
Here are a few ideas which Airbnb hosts can take to make sure their listings stay competitive in this new rental landscape:
focus on different guest segment, such as:

traveling medical professionals
managers & executives who travel to different cities due to company projects
students
remote workers

utilize Airbnb's weekly and monthly discounts
toggle minimum night stays according to seasonality and decide your stay requirements strategically
make more flexible cancellation policies
In the long run, work on your well-diversified portfolio, so you are not being completely dependent on your vacation rentals. Coronavirus has pushed us, short-term rental investors, to decide whether we want to continue investing our capital and energy into significantly more risky but more profitable short-term rental income, or whether we should switch our focus back to long-term rental investment model. To tell the truth, there is no right or wrong approach – it's up to the individual investor to decide the level of risk that they are willing to take.
---