Before you welcome guests to your beautiful vacation rental you have to do one thing! Go shopping! It's essential to ensure your property is always well-stocked with all items and amenities for a comfortable stay. We have created the ultimate vacation rental inventory checklist that will come in handy if you want to manage your business more efficiently. In this checklist, we have divided the list into individual rooms.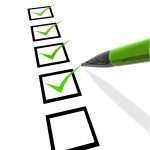 Room-by-Room checklists
Living room
While your guests probably won't spend much time in the living room, considering that Whistler is packed with outdoor adventures, you still should make sure that you have all of these items available:
Comfortable sofa that preferably converts to folded-out bed
Side or coffee table
Good lightning
Smart TV
High speed WIFI
Books
Games
Kitchen
​​A fully stocked kitchen is one of the biggest advantages that vacation homes have over hotel rooms. Many people prefer to prepare their own meals so make sure your kitchen is ready for whatever your guests want to cook up.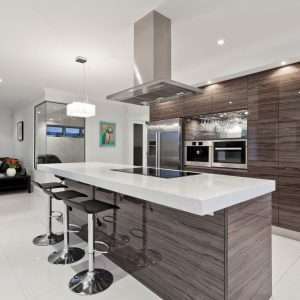 Dinnerware & Utensils (including kid-friendly)
Cups and glassware
Kettle and coffee machine & grinder
Microwave
Toaster
Cookware including pots and pans
Baking dish
Cooking utensils
Sharp knives
Cutting board
Garbage can and trash bags
Paper & kitchen towels
Cleaning products
Dishwashing soap and sponge
Seasonings and condiments
Tea and coffee
Plastic wrap, Aluminum foil
Dining room
The dining table is the place where families and friends enjoy getting together for meals while on vacation. Here's what to have in place for them to dine happily:

Dining table (preferably expandable)
Plenty of seating
Sufficient lighting
High chair for kids
Bedroom
A bedroom is the most important room from the vacation rental property. If you want to create comfortable space where guests relax and recuperate after a day of activities, you shouldn't forget about: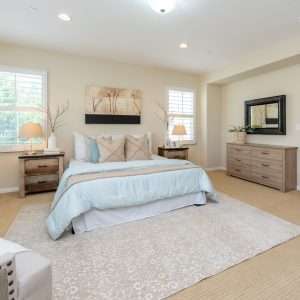 High-quality mattress and 2 pillows per person
Soft bed linens
Extra blankets
Thick curtains or window covers
Lamps and nightstands
Fan or Air Conditioning
Outlet near the bed
Smoke detector
Clothing hangers
Iron & board
Earplugs
Crib
Bathroom
First thing first, the bathroom must be sparkling clean! Secondly, set up your bathroom for success with the essentials that guests expect:
Hand, body and face towels (for each guest)
Toilet paper (plus extra rolls)
Hand soap
Bath soap
Shampoo and conditioner
Body Lotion
Hand sanitizer
Single-use makeup remover wipes
Cotton swabs and pads
Small garbage can and trash bags
Hair dryer
First aid kit
Even the most experienced owners will agree that it's exhausting to keep track of every item on your property if you don't have a system. So, if you're wondering what the best way to guarantee a smooth guest turnover is, reach out to our team!
---
Own or thinking about purchasing a vacation home?
Get an accurate airbnb revenue estimate
---