Running a successful vacation rental requires a significant investment of the owner's time. It's literally a 24/7 job with a never ending to-do list – marketing, reservations, providing customer service and organizing cleaning and regular maintenance it's all done when you are Hiring A Property Management Whistler.
On a daily basis, we work with plenty of homeowners who bleed their resources trying to market and manage their vacation homes by themselves. Firstly, it might seem like you're saving money by avoiding a management fee. But you end up paying for a lot of smaller expenditures that are easy to go unnoticed when you're working out a budget.
And that's not even getting into the cost of your time. Secondly, it takes a lot of energy and sanity to market your home effectively, placate unhappy ones, make sure you're up-to-date with the right permits and licenses, handle your taxes, oversee housekeepers and much more…whew! Too much work.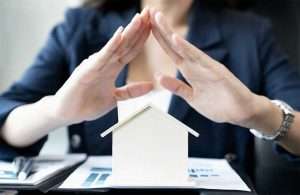 To sum it up, here's a list of things that you charge to yourself – in money, energy and time, when you choose to manage your vacation rental by yourself.
Property Management Vacation Rentals:
Marketing and advertising including professional photography and writing copy of your listing
Managing reviews
Screening guests
Housekeeping, including cleaning products, laundry, and guest amenities
Indoor and outdoor maintenance, including landscaping, hot tub cleaning, carpet cleaning, seasonal deep cleans, snow removal, and much more
Remaining on-call for guests
Handling reservations, inquiries, and check-ins
Processing payments
Dealing with refunds and other unforeseen losses
24/7 communication with guests and concierge service
Rate setting and optimization
Accounting and taxes
Securing permits and licenses
Keeping abreast of strata corporation policies and other community regulations
Managing vendors
The list of points above speaks for itself, a lot of work and energy goes into running a prosperous vacation rental. For that reason, do not ignore what your own time is worth and let professionals take the weight off your shoulders.
Picking up those late-night phone calls from guests who don't know how to get into the property because they didn't read the manual? We're on it! Thoroughly cleaning your home after every check out? Our housekeepers are ready! Continuously optimizing and market your home to generate the best return on your investment? No problem, we do that, too.
AtEase BnB Whistler has a dedicated team of managers, marketing pros, rate optimization experts and much more. On top of that, our all-in-one marketing and management fee means that you're never surprised by how much you pay to keep your vacation home in shape and consistently booked.
---