The goal of every rental property owner is to increase their rental property income. As you know, rental fees and real estate value may depend on the housing market trend of an area. But, there are things you can do to maximize the income of your property.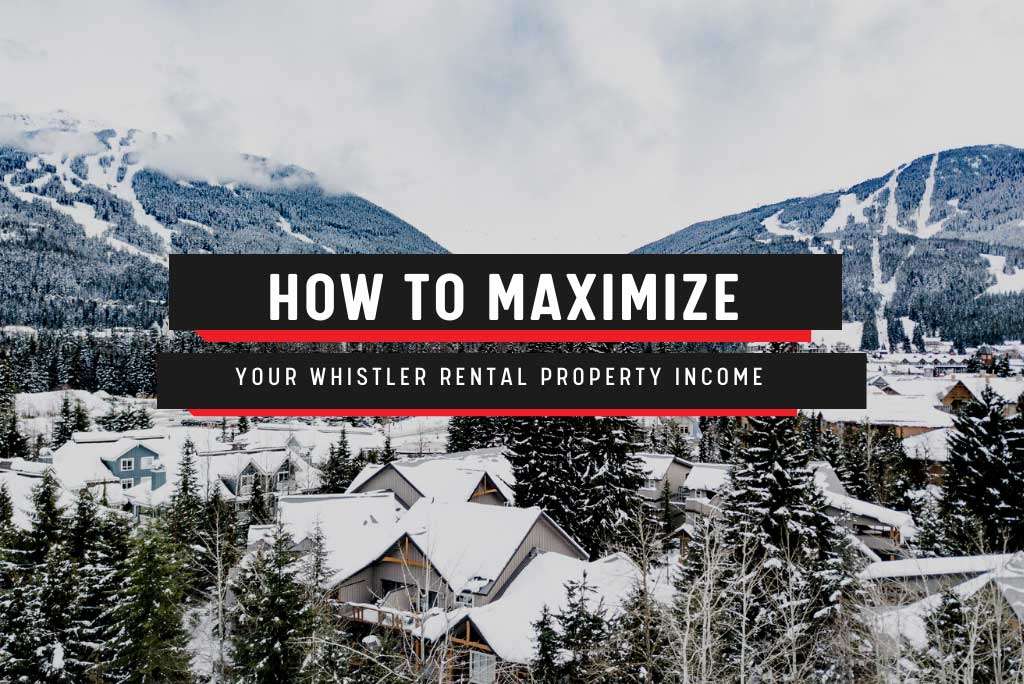 These tips won't cost you too much but they will allow you to maximize your rental property fees. These will also increase the marketability and value of your investments in the long run.
It doesn't matter if you are a new real estate investor or you have several rental properties. These tips will help you maximize your rental property revenue.
Promote Your Rental Property
Promoting rental properties used to be simple. You can pick a listing, upload some pictures, and draft a description. Then you set your rates. Aside from that, there was less competition. So marketing and promoting your rental properties didn't need too much thought.
Today, there are more competitions. You can't just put up a sign in front of the yard that says, "For Rent." You need an effective marketing strategy to maximize your rental property income. 
Here are different ways on how to promote your property.
Craigslist might be an old website and you may have heard about using it to list your property. It will surprise you how many owners miss the chance to list their rental properties here.
What's good about craigslist is you can filter it by location. An example is Craigslist Whistler. Be sure to fill out every information applicable to your property. Put pictures or video walkthroughs as well.
Facebook is one of the best social media platforms to promote your rental properties. You can simply take pictures of your property and post it on your timeline. Aside from that, you can also use the Facebook Marketplace to list your property.
YouTube is another way to show your prospects your rental properties. You can create a video walkthrough using your phone or a nice camera. It's an effective way to make your potential tenants see and feel the property even before going there.
Referrals are one of the most effective ways to get tenants. Especially if you have multiple investment properties. You can ask for referrals from your friends, other landlords or real estate investors, and even from your tenants.
You can give some kind of financial incentives to those who successfully refer a tenant to you. It doesn't have to be expensive. It could be a gift card to their favorite restaurant or marketplace or cash. It's well worth it because it helps reduce your vacancy time.
Include these simple marketing strategies in your promotions. It will help maximize the income you're getting from your rental properties.
Do Regular Maintenance
If you want to get more rental property income, you need to put in the time, money, and effort to maintain your units. Even when you already have tenants renting, you need to be responsible and on top of regular maintenance.
It might sound counterintuitive and you might be thinking, "Why am I going to spend $10,000 to $15,000 to renovate and maintain this unit? There's a big chance that my tenants are going to trash it anyway."
However, when you do this, you are showing your tenants that you take care of the units and so should they, it also shows that you care about them. 
Up the "Curb Appeal"
Have you ever heard the saying, "You never have a second chance to make a first impression?" This is the reason why you need to pay attention to how your property looks at the outside, not just inside.
Curb appeal talks about the attractiveness of a property that is for sale. Especially when viewed from the street.
Most real estate investors don't pay much attention to this. Especially when they're already having regular cash flow because of the rent. But this is where you will stand out. People judge the house by what they see on the outside. So to attract more and better people, you need to up your curb appeal.
Making the exterior attractive doesn't just help in attracting higher quality tenants. It also increases the value of your property.
Here are some ideas on how to increase your property's curb appeal:
Take care of your lawn. Regularly mow the grass, rake off the leaves and pull out the weeds. This will make your lawn clean and fresh.
Make your door pop. It's one of the first things your tenants will notice.
Take care of the lighting outside. Outdoor LED lighting immediately adds an inviting ambiance on your front yard.
Design a clear walkway since it makes the house look more inviting.
Fixture
Fixtures are small details that most real estate investors don't pay attention to. But it makes the biggest difference. The right quality and design of fixtures will also increase the value of your property.
You don't have to overhaul your entire property to get a better look. Sometimes, minor fixture cleaning or replacements will make the property look well-maintained.
Investing on high quality fixtures will give you the security of replacing it for a long time. Here are some examples of fixtures that you need to maintain or replace:
Doorknobs that get stuck or don't function
Dripping faucets
Defective or dark lightings
Toilets that drip or constantly run
Plumbing for sinks and bathrooms
Get new window coverings and blinds
House Paints
House painting is one of the priorities when it comes to maintaining your property. Paint protects your property from looking old and other damages caused by the sun and the weather.
There isn't any set time on when you need to paint your rental property. But the most important determining factor is the condition of the property's current paint. You need to determine if the paints are cracked, chipped off, faded, or peeling.
Doing regular maintenance helps you attract higher quality tenants and lets you charge higher rental fees. It's one of the best ways to increase the rental property income you're getting.
Use High Quality and Professional Pictures
You only have a few seconds to capture the attention of your potential tenants. This is why a high quality and professional image of your rental property is a must.
A lot of real estate investors just use their smartphone camera in taking pictures of their rental property. This reduces the quality and professionalism of the images. A professional image of your property will do more than capture attention. It also helps you in attracting high quality tenants. And, it puts your house's best foot forward.
Here are some ideas on how to get professional grade pictures of your property:
Clean and declutter. Remove everything that's distracting or misplaced like dirty rags, laundry, etc.
Pick the right angle and use a tripod. This will help you stabilize your camera.
Highlight the unique features of your property.
Investing your efforts in taking professional pictures will help increase your rental income.
Entertain Short-Term Rentals
Airbnb's platform is one of the best platforms to take advantage of for short-term and vacation rentals. It's popular for both homeowners, landlords, and tenants.
Short term rentals provide fast income and cashflow to your rental property. Many Airbnb investors also report that they are getting more ROI from short-term rentals compared to long-term rentals.
This is also a great way to promote your property since you can give a unique experience to your guests. After that, you can ask them to leave a review of the property. Entertaining short-term rentals will give you more income from your rental properties.
Treat Your Rental Property Like a Business
Your rental property has the potential to give you a stable cash flow. If you are serious about growing your real estate rental income, then you need to treat it like a business. You'll be surprised by how many landlords don't treat their rental properties like a business. That means there's an opportunity for you to fill-in.
It starts with a mindset of you taking charge of your property and actively promoting it. Aside from that, here are some things you need to understand to start treating your rental properties as a business:
Understand the Rules and Regulations of the Government. From the papers that you need to submit to filing taxes, you need to know the rules set by the government.
Know Your Market. Know the rates of your competitors and choose a tenant segment you can serve well. Examples are young professionals, small families, big families, tenants with pets, etc.
Employ Professionals. Find good experts that will help you grow your rental business – not just those who want to get a piece of your income. 
AtEase BnB Can Help You
Here at AtEase BnB, we help our clients maximize their rental property income. We offer the best and most effective strategies to market your property. For years, we've successfully helped our clients keep their vacancy to under 10%.
We help our clients get tenants and market their properties for vacation and short-term rentals. We're confident we can help you maximize the income you're getting from your property.
Want more effective strategies on how to maximize your rental property income? Schedule a consultation call with us today!

Want to know how much rent your Whistler Airbnb can make? Click Here.
---