If you own a vacation rental property in Whistler, you have no doubt noticed that the costs of ownership have been steadily rising throughout the last number of years. 
As an owner, these additional expenses eat into your revenues and can hinder your ability to maintain your investment over the long term. So how do you keep these rising costs in check? How do you make sure your investment continues to be a positive part of your overall asset mix? 
We've put together a list of strategies learned from our many years of owning and managing properties in the Whistler area. And, we've found that making the right adjustments to your tactics can help keep your investments sound and in the black.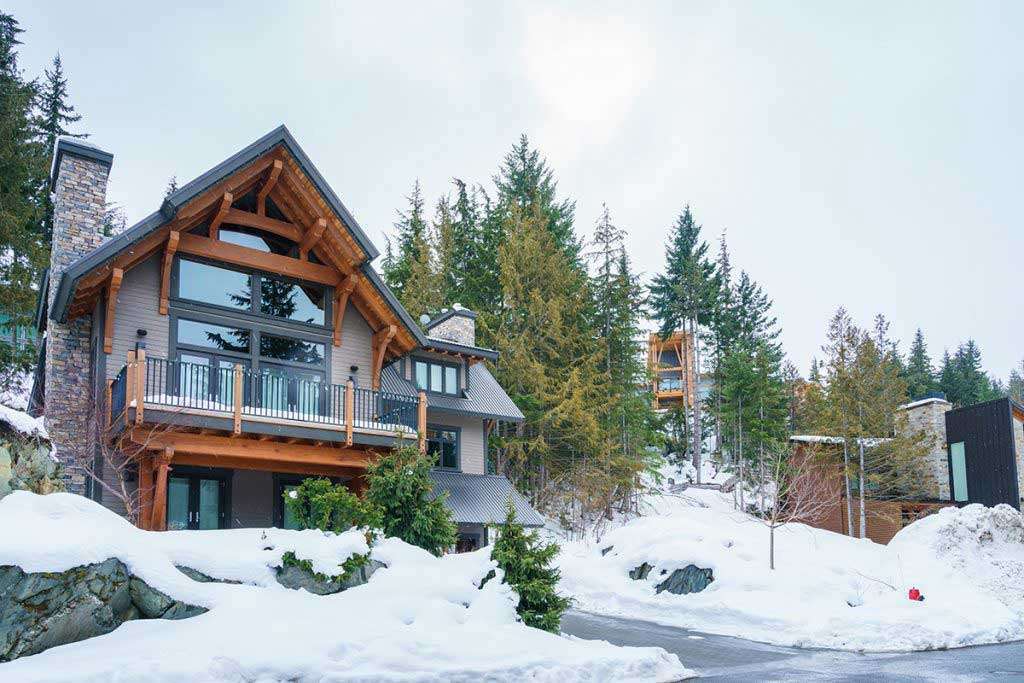 Be Competitive on Price
When you're purchasing a vacation rental property, you need to understand the market you're buying into and the range of rental prices in the specific neighbourhood you're considering. When it comes to booking guests and even encouraging repeat visitors, the cost can be a significant factor in your ability to keep your property rented. Even in popular markets with low vacancies, having a family that comes back to Whistler every year to rent your place means you have a consistent, trusted source of revenue. 
A quick scan of the local market will give you a good sense of what comparable units are renting for in the area and allow you to come in just under. Setting your price slightly below the market rate means you allow your renter to "get a good deal."
Human psychology is wired to respond positively to the feeling of getting value for money. If a family feels that they have received a better price than the market rate, they are very likely to become repeat guests and share your listing with their friends out of a feeling of reciprocity. It doesn't even have to be much below market price to endear someone to become a property evangelist. Not to mention, if there are any issues during their stay, they are much more likely to give you a pass, because they got a fair price. They almost feel like they owe you one, and you ensure you're not pushing repeat customers to other properties in search of better rates. 
Just be sure that your market scans consider fluctuating seasonal rates. And, make certain you're watching for local events that draw a large crowd. Being overpriced in the off-season or underpriced when something like the World Cup of Skiing is in town are sure ways to lose out on potential revenue. 
Maintenance and Repair
The truth is, owning rental property has an extra layer of expense that you don't get with traditional investments, upkeep. And, if you don't stay on top of it, maintenance costs can quickly start to eat into your cash flow and erode your investment overall. However, with the right strategy, we believe, vacation real estate investments provide the best overall cash dividends and long-term payout. The solution is economies of scale. If you have multiple properties, you will be able to negotiate a maintenance contract at a better price. If you don't, teaming up with other local property owners and seeking service arrangements together can help secure better pricing. The same is true when it comes to cleaning or general yard work. The more business you have to offer, the better price you can typically negotiate with a service provider.
Supplies in Bulk
When it comes to vacation rental properties, you have to think a little bit like a hotel. The best way to ensure you have all the toiletries required at the best price is to purchase a large number of supplies and keep them in a designated locked closet on the premises. This way, you can quickly refresh them between guests and not be paying inflated single-item costs. The same is true for purchasing cleaning supplies, yard care items, and general necessities like lightbulbs, batteries, and rock salt. When you buy in bulk, you can save yourself a good bit of money. If you don't already have a Costco membership, that should be the first item on your to-do list.
Keeping Energy Costs in Check
Electricity costs continue to rise every year. And, while it's nice to think people are becoming more conservative with their energy use, vacation guests are likely not thinking about your electricity bill during their stay. Using LED lights and installing motion sensors can help you reduce your overall costs. So can upgrading to Energy Efficient windows and doors. Not to mention the benefits of conducting an energy audit on your property to help alleviate the potential for any other ways your spending money unnecessarily. Also, by finding ways to upgrade your vacation property with Smart Technology, you can help keep energy costs in check by making sure energy consumption between guests is turned way down from the comfort of your smartphone, wherever you happen to be. Make sure to check out our articles on Smart Home Upgrades and Conducting a Home Energy Audit.
Keep Track of Expenses For Tax Filing
Anything you spend money on for your property is a business expense. However, if it's a substantial repair or renovation, it will likely qualify as a capital expenditure. While not immediately useful on your annual tax bill, capital expenditures are added to the cost of your property and serve to reduce your capital gains exposure when you decide to sell the asset. Small modifications and upgrades, though, can be claimed as current expenses, along with vehicle costs incurred transporting tools and materials to the property to do the repairs.
If you own more than one vacation rental, you can also claim your vehicle expenses for going between homes, supervising repairs, and for the general management of the properties. Of course, the Canada Revenue Agency expects you to be reasonable with these costs. If you live in Montreal and own a property in Whistler, flights across the country to oversee repairs on the home are likely to cause you problems if you attempted to claim those.
When it comes to regular expenses like mortgage interest, property taxes, insurance, utilities, and even condo fees, you can claim these costs even if there are significant gaps between guests. 
Naturally, you want to make sure you protect yourself by keeping receipts and proper records to support your write-offs. And, always consult a tax professional to ensure you're on solid-ground, should the tax authorities decide to challenge you on any of your deductions.
Working with a Property Manager
One of the best ways to mitigate the rising costs of rental property is to work with a property manager. At AtEase BnB, we've been working with property owners in the Whistler area, for years, to ensure their vacation rental investments are profitable and hassle-free. By representing a large group of owners, we can take advantage of considerable economies of scale on maintenance, cleaning, and more, ensuring ownership costs are kept in check. If you are interested in the benefits of owning a rental property but would rather avoid the difficulties, talk to us today.
---
Own or thinking about purchasing a vacation home?
Get an accurate airbnb revenue estimate
---