Airbnb is a wonderful resource for landlords as they try to increase their profits. Long-term rentals can usually go for $900-1000/month while the same place can be sold for $100-120 per night for a short-term or vacation stay. The difference in earning potential between short-term and long-term rentals can be a major difference in Rental profit and loss statements.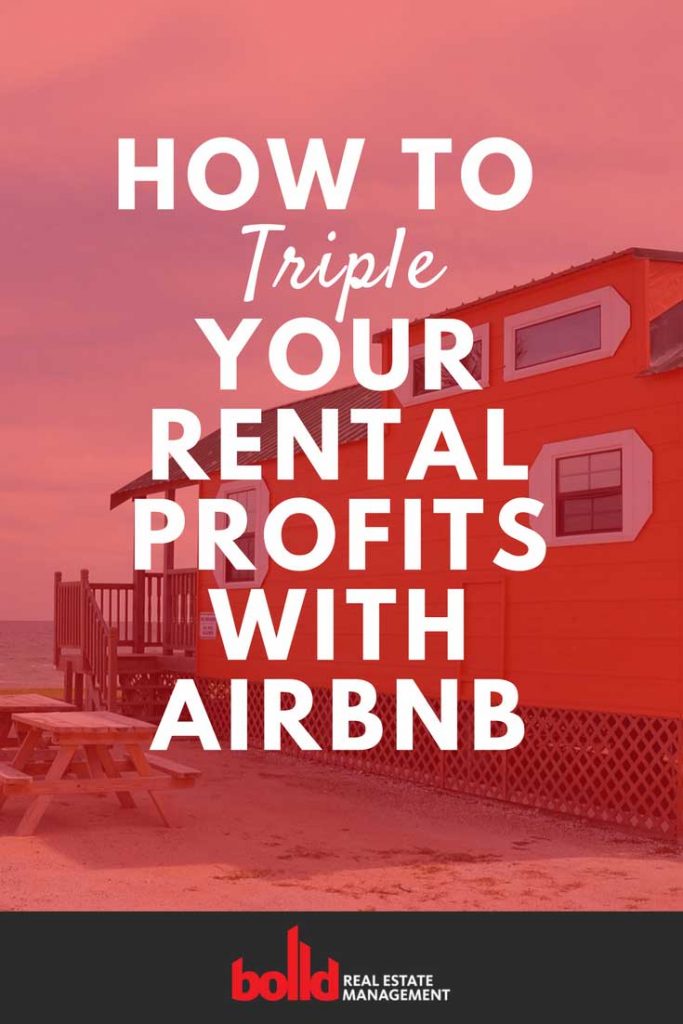 Short-term rentals are a bit of a risk because you have to find people who need your rental on a regular basis while long-term renters will remain on your property.
However, there are a few things you can do to help increase your exposure and positive ratings on Airbnb.
First, make sure you have a detailed description of the amenities and space in your listing.
Being detailed about what you offer and what makes your place unique among others in your area will help drive customers to your location. Talking about the ambiance of your space will also help attract the type of renter which you seek. Be specific about your bedding and the size of your space. Your transparency will get you more renters, especially with a younger generation coming forth which values transparency.
Second, include a set of clear photos in your property listing.
Photos are important so people can feel like they are able to connect with your space. Photos are also important because people do not like to be surprised by something in which they are investing money. High-quality photos make your listing look more professional because you have put the time and effort forth to show you care about high-quality service for your customers.
Deciding what to do with a rental place can be a great challenge. Rentals have a lot of potential and a lot of ways in which you can lose a lot of money. Thus, it helps to watch your rental profit and loss statements. Taking time to account for profit and losses will help you get the most out of your rental properties. Be sure to list which of your properties are short-term rentals and which are long-term to see your differences in income. Rental profit and loss statements also can help you see which properties are costing more in maintenance and you can utilize short-term rental strategies in order to increase your cash flow to cover the maintenance costs.
In Conclusion
Airbnb can be a great resource to increase the income of your rentals and to help create some extra cash flow for repairs and buying more properties. As a landlord, you have to be attentive to advertising and getting the most out of your properties. Spending some money to better your amenities and create a more welcoming atmosphere will pay off in the long term.
---
Own or thinking about purchasing a vacation home?
Get an accurate airbnb revenue estimate
---