Famed for its epic terrain, Whistler is the go-to ski destination in North America. It's one of those bucket-list places that you'll want to visit again after experiencing all it has to offer.
With Whistler Blackcomb being the largest ski resort in North America, and consistently ranking as number one, it attracts millions of visitors each year. Its over 200 runs are found on 3307 hectares of land which makes it possible to safely accommodate visitors even during the Covid-19 pandemic. Since visitors will also be fewer this year, it's easy to make adjustments that will ensure everyone's safety. From Whistler Blackcomb's side, new rules have been implemented to make things run smoothly and safely during these unknown times.
What Are the New Rules for the 2021 Ski-Season?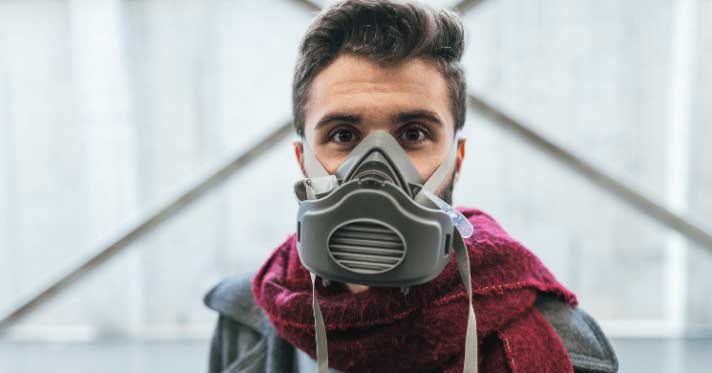 Make a Reservation
Whistler Blackcomb has implemented a new reservation system to ensure that only a safe number of visitors are allowed on the resort each day. Unlike previous seasons, you won't be able to purchase a day-of lift ticket and even if you have a pass, you need to reserve your ski-day ahead of time. Although this might seem like an unnecessary hassle, it will ensure that the safe capacity of visitors isn't exceeded and will allow the reservation to plan ahead for the expected number of guests.
Practice Social Distancing
Wherever possible, physical distancing must be practiced. You will be required to stay six-feet apart from members who aren't apart of your ski-group. Various signs, markers, and movement systems have been put in place to assist with making physical distancing easier for visitors. Solo visitors will be required to stay in their own lane. 
Wear a Face Covering
Whether you make use of a scarf, neck warmer, buff, or face mask you need to wear something that covers your mouth and nose as per the Covid-19 regulations at all times. Face coverings will have to be worn in all indoor facilities, line-ups, chairlifts and gondolas, and when riding.
At all times people will be kept and expected to only move in their own groups. Solo visitors will be kept this way as well. To ensure that everyone follows these rules, personnel will move around the area and monitor visitors.
What is the Purpose of the New Reservations System and How Does it Work?
The best way to manage numbers is by knowing exactly how much to expect. Whistler Blackcomb has launched a reservation system in order to make sure all preparations for safety are in place for their daily visitor count.
Making a reservation is easy and can be done online. If you want priority access to the reservation, a pass is required. To make a reservation, follow the easy steps below: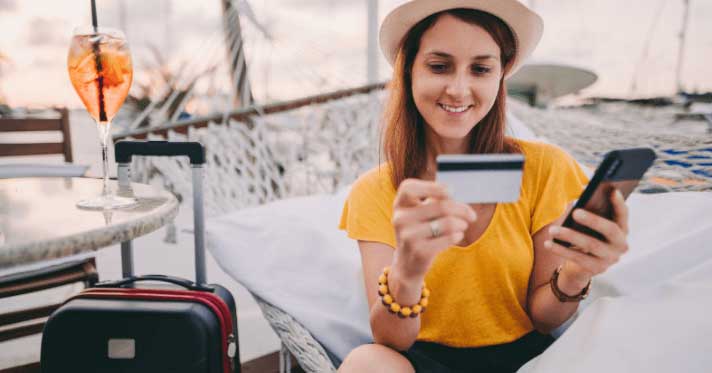 1. Visit the Whistler Blackcomb website and sign in.
2. If you're going in a group, make sure all members have a valid profile. If they don't, add their profile.
3. Select Whistler Blackcomb as the resort you'd like to visit.
4. Based on your pass type, pick the days you'd like to visit the resort.
5. Select all pass holders in your account who will be going together.
6. Enter all the required contact details and select complete to secure your reservation.
You'll receive an email confirmation to inform you if your pass has been activated for your chosen dates. There's no need to print your reservation as all details will be placed on a system.  
Pass vs. Lift Ticket
As mentioned, in order to make a reservation, you'll need a pass. Passes are bought in advance of the skiing season whereas tickets can be purchased at any time right up to your desired ski day.
Benefits of Buying a Pass
Besides needing one to make a reservation during the pandemic, pass holders also qualify for exclusive discounts off food, beverages, lodging, lessons, rentals and shopping, early-season access, insurance and priority and week-of reservation days.
Types of Passes Available
Epic Pass. The Epic Pass gives you priority access at Whistler Blackcomb as well as other resorts.
Whistler Blackcomb Unlimited Pass. With the Unlimited pass, you'll have the freedom to enjoy the winter season as you wish with exclusive perks and discounts.
Whistler Blackcomb Day Pass (1-10 days). Purchasing a day pass allows you to enjoy savings of up to 50%!
Student Pass. This pass is only available to post-secondary full-time students who are attending a school that is listed on the pre-approved list.
Sea-to-Sky Pass. Available to students in the Sea to Sky Corridor (aged 7 – 18), this pass affords them a reduced-rate Unlimited Pass.
Spirit Pass. The Spirit Pass is basically a reduced-rate Unlimited Season Pass that is sold in conjunction with the Whistler Chamber of Commerce.
Founder's Pass. Primarily sold for fundraising purposes, this pass is fully transferable, 50% is tax-deductible and it includes unique privileges.
What Changed About the Passes this Season?
Unlike other years, all passes are covered by Epic Coverage this season. Not only does it cover unplanned closures as a result of the Covid-19 pandemic, but extends to other things that might prevent you from using it such as an injury. Overall, you'll be happy that Epic Coverage is included!
Epic Mountain Rewards: What are They?
The Epic Pass now offers its own set of rewards that differ from those offered by the Unlimited Pass. Comparing these two passes to see which benefits you'd appreciate more before making a purchase, is a good idea!
When Can I Buy a Pass?
If you don't already have a pass for the 2021 season, you're out of luck. Priority access will be given to pass holders, and if there are spots left, you'll be able to purchase a lift ticket. No pass tickets are being sold for this season anymore.
When Is the Next Pass Buying Deadline?
No dates have been specified for the purchase of the 2022 season passes yet.
When Can I Make Reservations?
Reservations have been open since the 6th of November 2020. If you have a pass, go ahead and view the available dates now! You can also check regularly to see which dates are available for lift tickets.
How Can I Cancel A Reservation?
Cancellation of reservations should be done by 12 AM on the day of your planned trip. You can do this online by visiting the reservations section in your online account.
Just watch out! Because access granted to pass holders are exclusive, it's wise to not misuse this benefit. Repeatedly missing or cancelling your reservations, can end up in you losing your reservation privileges for an unspecified period of time.
Can I Change My Reservation After It Has Been Confirmed?
You'll be able to change your reservations after it has been confirmed, although the system can take up to 24 hours to update and allow you to book new dates. It's best to make sure of your dates prior to making a booking.
Can I Cancel My Accommodation If It Doesn't Align with My Priority Days?
Because of the reduced capacity, there's a big chance that all your reservations will align, but to be sure, you'll need to check the cancellation policy of your chosen accommodation. If you don't feel like going through the hassle, the team at Whistler.com will do this for you!
Lift Tickets: Can I Purchase a Lift Ticket at a Ticket Window?
During the 2021 season, no lift ticket will be sold at ticket windows. All ticket sales are conducted online and should be made in advance.
Lift Tickets: Can I Purchase a Lift Ticket for Early Season Riding?
Early season access is reserved for pass holders only during the 2021 season.  
Lift Tickets: Will I Be Able to Purchase a Lift Ticket If I'm Not A Pass Holder?
Even though you'll still be able to buy a lift ticket online without being a pass holder, priority is given to those who do have passes. If there's any lift tickets left over, you'll be able to purchase one so check back regularly.
Lift Tickets: How Far in Advance Do I Need to Book A Lift Ticket?
Booking as far as possible in advance is the best route to take although bookings can be made on the same day you plan to use it. Some visitors cancel their reservations up until the day of their planned visit, so checking back regularly might help you score a day-of ticket if you forgot to book in advance.
Where Do I Get My Pass or Lift Ticket?
Day passes are sold through Whistler.com, but all other options should be bought at Whistler Blackcomb directly by phoning them on 1-800-766-0449.
Can I Still Go Sightseeing?
If you don't plan on skiing, you can still book tickets in advance to do some sightseeing. All rules set in place to keep visitors safe during these times should be adhered to while sightseeing as well.  
Sightseeing is weather permitted and can close at any moment.
Is Ski School Still Operating as Usual?
Except for a few regulations that are set in place for your safety, ski school will still be fully operational.
You can choose to have one-on-one lessons or make a booking for a small group of up to 6 participants. All participants must have a valid pass or lift ticket. When making your booking, you can simply add a lift ticket to your cart at checkout, if you don't already have one.
Before arriving, participants will need to complete and pass a pre-arrival self-health screening and wear a face covering on the day of their lesson.
How Will Dining and Après Work?
Local capacity restrictions make it difficult for restaurants to operate as usual. Eating and staying hydrated during your day at the resort is extremely important and although it's recommended that you bring your own snacks and water, quick-service restaurants will still be open with necessary safety changes in place.
Other than managing the capacity at each dining facility, menus have been updated for faster service, largescale restaurants and fine dining require advanced booking and masks should be worn at all times except when eating or drinking.
Social distancing will be facilitated with the layout and flow of each restaurant being adjusted according to their size.  
Are There Any Recommendations for Eating?
To make it as convenient as possible for yourself (or your group), bringing your own snacks and drinks is the best option. Dining before peak times will also help in avoiding the rush.
Still a Bit Uncertain?
If you're still uncertain about a visit to Whistler, give the team at Whistler.com a call to ask any questions you still have. They're local and always happy to assist visitors with their options.
Adjusting to the new normal has been pretty hard for almost everyone. Although a lot of changes are inconvenient, safety should be the number one priority for everyone. If all guests visiting the resort will act responsibly and adhere to the rules set in place, Whistler will be able to remain open and offer a great escape during these uncertain times.
Make time to tick this resort off of your bucket list or if you're already a regular visitor, use this relaxed season to take your time and explore all that is on offer at Whistler. Whether you want to visit Blackcomb for skiing, snowboarding, or simply do some sightseeing, your visit is sure to be exceptional! 
---