New changes coming to Airbnb! Last week, Airbnb's CEO Brian Chesky announced a handful of updates to the platform, addressing them as "the biggest change to Airbnb in a decade." The updates include a brand new way to search, the option to split stays between homes and additional guest protection.
Here's what's new:
(The Airbnb 2022 Summer Release)
Airbnb categories
= collection of homes organized by what makes them unique.
It's a search function designed to make it easier for users to discover homes in locations they may not have thought to search for. Categories allow you to search by whatever passion is and by whatever interest you. Stay categories range from camping, countryside, to arctic, design, surfing, national parks and much more. Over 50 categories in total!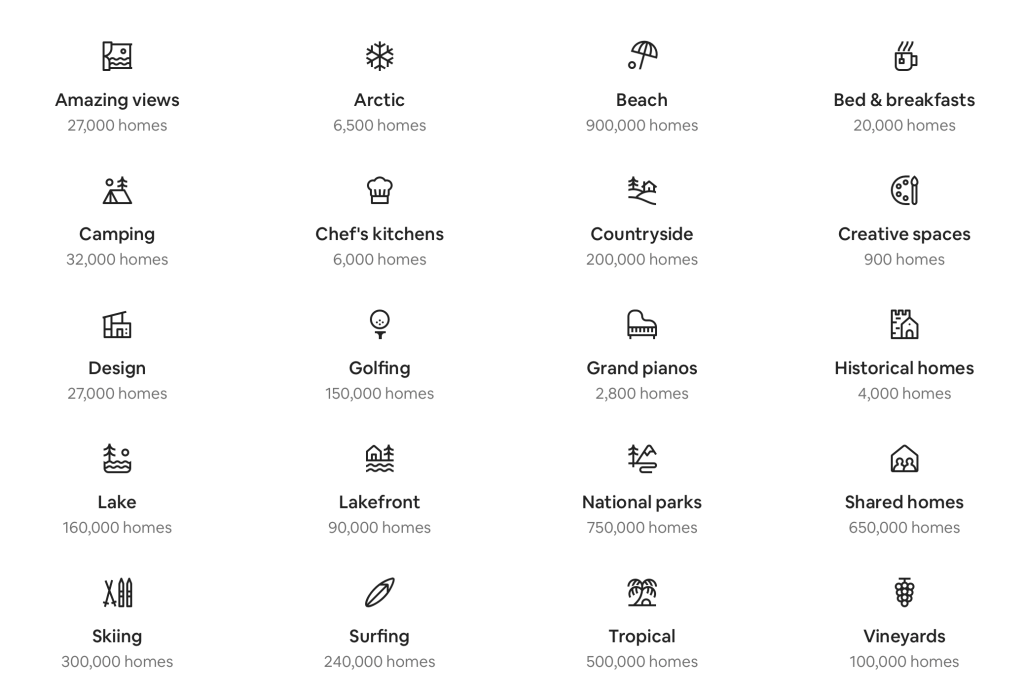 Split Stays
=new feature that creates a little itinerary of two homes back to back, that pair the right 2 homes together.
Split stays will automatically appear in search results for specific destinations where they can search either from 'two homes in one destination' or 'two homes in one category'.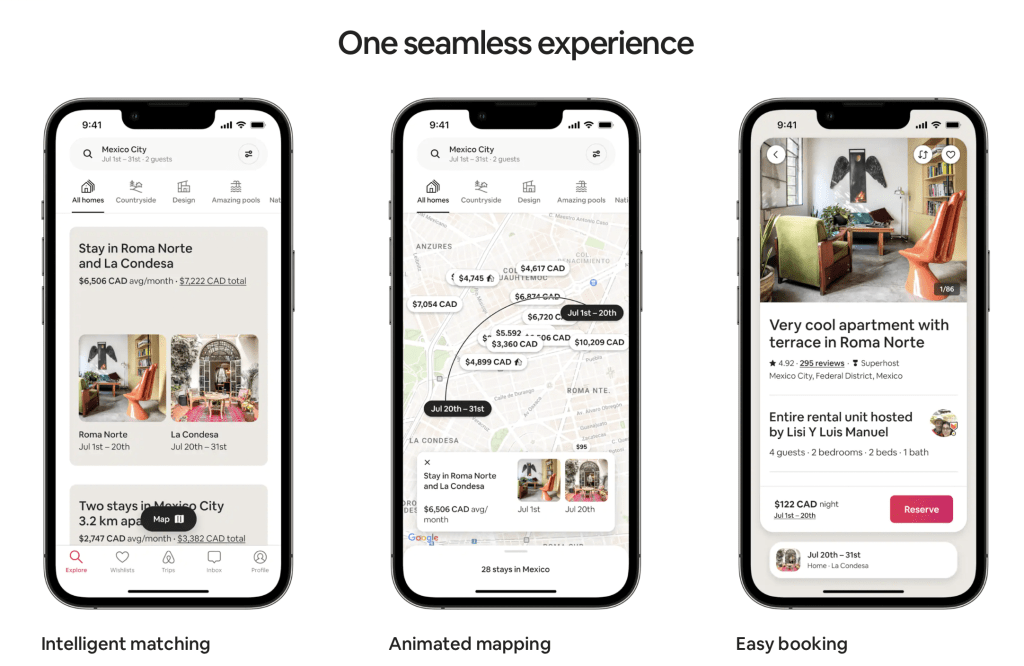 AirCover for guests
=the most comprehensive set of free travel protection services.
Until now this protection was only available to hosts, from now on it is always included and always free for guests as well. It includes Booking protection guarantee, Check-in guarantee, Get-What-You-Booked Guarantee and 24-hour Safety line.
Only Airbnb gives every guest AirCover
The updated app and new features rolled out globally this week, right on time before a busy summer travel season. What can you do as a Host to stand out? Stay tuned for our next blog posts!
---
Resources:
https://www.airbnb.ca/2022-summer
Own or thinking about purchasing a vacation home?
Get an accurate airbnb revenue estimate
---