When Whistler was first developed into a destination ski resort in the late 1960s, it was only the very beginning of what was to come. Most visitors back then arrived to explore new skiing opportunities and were content to make do with whatever amenities were available for them when they got there.
In the years since those early days, there has been a lot of change. The ski hills have added more lifts, the village was further developed, and Whistler grew into a world-class resort town. Of course, while skiing was always the main focus, other winter sports gained prominence over time. Before long, considerable numbers of people were visiting Whistler in the off-season to take advantage of the fantastic activities available when the snow had receded.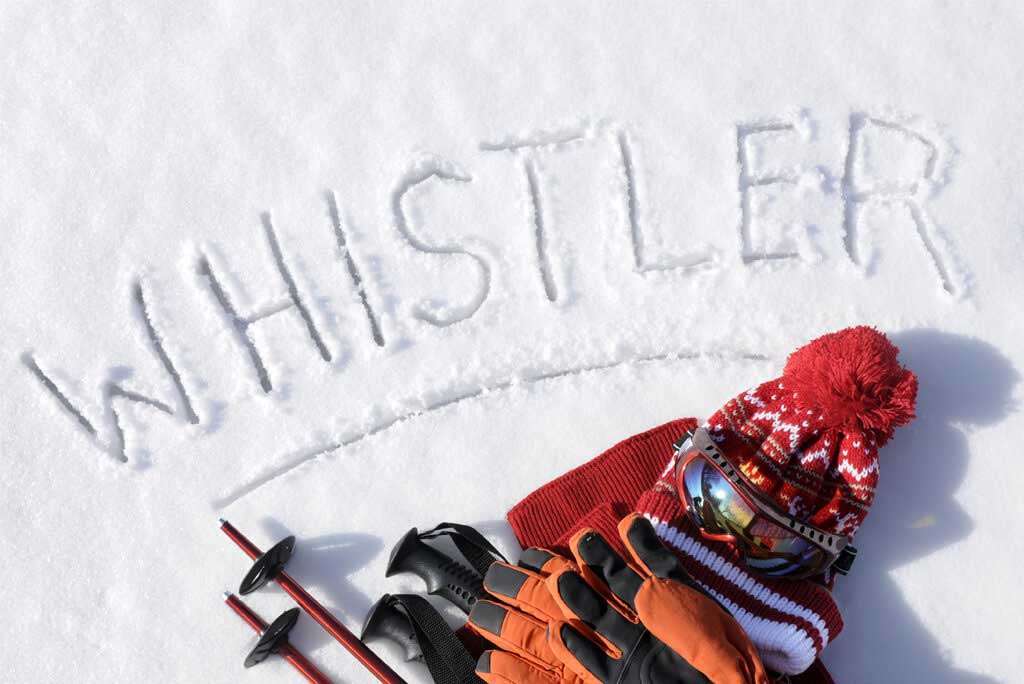 All of this new development has meant Whistler has grown into a town with multiple neighbourhoods. And, depending on your interests and hobbies, you're likely to prefer one area over another. Although, if you're new to Whistler, it can be challenging to determine which section of town is right for you and your family.
No matter where you are in Whistler, it's a great place to be, but our neighbourhood guide can help you narrow in on an area that's geared to your particular interests.
The Original Downhill Folks
If coming to Whistler is all about skiing or snowboarding for you, you will want something with easy access to the hills. The good news is that it's effortless to find in this town. If Blackcomb is your slope of choice, both the Upper Village and Blackcomb Benchlands are connected to the base of that mountain with available ski-in/ski-out properties. If you want to ride the original resort, Whistler Mountain, Nordic Estates and Kadenwood are conveniently situated on that side of town, also with many ski-in/ski-out options available. In 2010, the Kadenwood development added it's own gondola to transport residents to the entirely refurbished Creekside Village at the base of Whistler Mountain. Creekside was the original village and was the location of the first chairlift in the early days. Today it's a relaxed, family-friendly area full of restaurants, shops, and even more great skiing opportunities.
Evening Sophisticates
As a luxury resort town, Whistler has evolved into a place where you could come just for the nightlife. The dining experience really is, second to none. No matter if you're looking for fine dining for two, or a great nightspot to celebrate with friends, Whistler gets a second wind when the sun goes down. If you're in town for an evening out, the Village, the Upper Village, the Creekside Village, or Whistler North are all areas that will keep you close to it all. In these neighbourhoods, you'll find plenty of culinary delights and inspired libations to keep you going. Not to mention the considerable collection of local craft brewers to sample. And, if you decide you want to ski, after all, that's also just a short walk from where you are.
The Alpine Cyclist
One of the first off-season pursuits to really draw a crowd, in Whistler, was downhill mountain biking. With the snow melted, the uncovered hills make the perfect natural course. And, the addition of a purpose-built Mountain Bike park made it even more of a destination for enthusiasts. In 2004, the Crankworx festival kicked off, bringing the best bikers in the world to compete in Whistler. If you're looking to hit the bike park or attend the festival, the Upper Village, Brio and Village North will all put you a short stroll from the action. Although, now that they've extended the park, Creekside Village, Nordic, and Bayshores are not too far away either.
Of course, it could be that you're merely looking for some trail riding. The Whistler and Blackcomb areas both have some exception trails and a range of difficulties to suit families or more advanced riders. To get quick access to the trials, we would recommend the Upper Village, White Gold, Stonebridge, and Cheakamus Crossing, as your choice neighbourhoods.
The Golfer
As a proper, year-round vacation resort town, Whistler does so much more than winter sports. In fact, golf has quickly become an extraordinarily good reason to visit the area in the offseason.
Ranked as the number one golf destination in Canada by Golf Digest. Whistler has four championship courses that deliver an unparalleled mountain golf experience. If you want to stay close to Arnold Palmer's first-ever Canadian designed course, it's right near Whistler Village, about a seven-minute walk from the Whistler Visitor's Centre. To be a regular at Jack Nicklaus' signature Nicklaus North Golf Course, you'll want to stay in either the Green Lake Estates, Englewood Greens, or the magnificent Goldenwood townhomes. For Robert Trent Jones Jr.'s award-winning Fairmont Chateau Whistler Golf Club, both the Whistler Village and Blackcomb Benchlands will put you quite close to the tees. And, finally, if you're looking to frequent the longest of the four championship courses, Big Sky Golf Club, you can either stay in the Pemberton Benchlands neighbourhood, about half an hour outside of Whistler or make the commute. Most golfers looking to play all four sets of links tend to find a place somewhere in the Whistler Village or Blackcomb Benchlands so they can easily access the first three courses, and then make the drive up for a round in Pemberton to complete the tour.
Families in Whistler
If you're thinking you might like to be a more permanent resident in Whistler, there are several great neighbourhoods where you can settle down. If you want to be close to schools and parks, Alpine Meadows, Nesters, White Gold and Whistler Cay are each perfect for that. They also connect to to the valley trail network and have nearby access to grocery stores and other shopping you'll need if you're planning to be there a good portion of the year. However, if schools aren't your first priority, but you would still like to be surrounded by other local families Cheakamus Crossing, Spring Creek, Rainbow and Emerald are particular area favourites.
The Perfect Whistler Neighbourhood
When you're selecting the perfect neighbourhood for your time in Whistler, the good news you have a lot of options. No matter if you're planning an extraordinary skiing or snowboarding trip or you're looking to take advantage of Whistler's world-class amenities, there is an area that is just right for you. Of course, if you're coming for a vacation, there is really no way to choose the wrong neighbourhood. Despite being known for different amenities, all of Whistler's locals are a short drive from each other, and each one worth your time to explore, no matter the season.
However, if you're looking to purchase a vacation rental property in town, you need to give the area you're selecting extensive consideration. Using our guide, you can get a good sense of the variety of renters you can expect in a given neighbourhood, but it's essential to have a well-developed plan before moving forward.
At AtEase BnB, we are Whistler vacation property experts. If you're considering an investment or you have a place and need to rethink your rental tactics, we can help. Our team has developed rental strategies for numerous homeowners to make their dream of a family vacation home possible and profitable.
---