Whistler Rental Management Services – Looking for an Affordable and Efficient Rental Management Company for your Whistler Rental Property? Then here we have- Bolld Enterprises, which is now offering property management services to all the owners of rental properties in Whistler. We are fully licensed to provide you property management of both nightly and long term rentals (Phase 1 and Phase 2). Our company is licensed by both, Real Estate Council of British Columbia and Consumer Protection Agency BC, which allow us to manage both Long Term Rentals governed by the Real Estate Service Act and Residential Tenancy Act and Short Term or Vacation Rentals which are governed by the Business Practices and Consumer Protection Act, SBC (2004).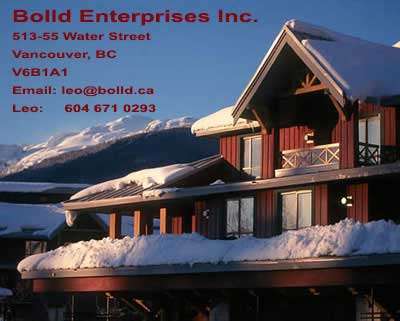 If you are renting, you can take advantage of our premium service and keep 15%*+ MORE of your RENTAL REVENUES in your pocket.
Bolld Enterprises for home owners in the Whistler BC Canada area. Whistler is Canada's favourite year-round destination. In Bolld Enterprises we work as a team. No matter who receives the rental inquiry, maintenance request or strata notice, all members of our team will be notified. Manager that is available, closest to the property or has the best expertise in the particular field will take care of all the matter. Our website made in that a way which is to reach out to a broad span of potential customers. Here we offer Whistler property management to owners of vacation homes in Beautiful Canada.
Whistler is a true winter wonderland. And in summer The Village Gondola, PEAK 2 PEAK Gondola and Peak Chair are open for sightseeing through summer.
Our team of dedicated and local staff makes our business to know each of our suites and chalets inside and out. We take tremendous pride in presenting our properties and our community to the public and we consider that shines through in all aspects of our business. We would love an opportunity to work with you.